Lamb & Lion

Spiritual Guidance Ministries

The Rev. Daniel Prechtel, DMin., OblSB.

2337 Greenwich Rd.

San Pablo, CA  94806

(near Pinole)

510.724.6561 home office

224.636.2874 cell/text

Facebook: Daniel Prechtel

Skype: daniel.prechtel

email: dprechtel@sbcglobal.net

Daniel's spiritual direction and guidance practice is often full.  He provides supervision of spiritual directors. He is available for mentoring those interested in deepening spiritual practices for healing, discernment, and learning and working in non-ordinary reality. 

Daniel is a core shamanic practitioner and sees clients related to those spiritual practices. He also works with clients in Christian forms of spiritual healing and discernment. 

Daniel meets clients by appointment at his home office in San Pablo (near Pinole) or by video conference M-F 9:00-4:00 and at All Souls Episcopal Parish in Berkeley on select weekdays 10:00-2:00.

​ 

Daniel founded Lamb & Lion Spiritual Guidance Ministries in 1993.  He is an ordained priest in the Episcopal Church and assists at All Souls Episcopal Parish, Berkeley. He has Master of Divinity and Doctor of Ministry degrees, and is an active member of Spiritual Directors International since 1991. He also is an oblate with St. Gregory's Abbey, a Benedictine men's Episcopal Church community in Three Rivers, Michigan. 

Archives of past Lamb & Lion Spiritual Guidance Ministries activities. Not all contact numbers or links in the archive are current.

Providing Spiritual Guidance and Leadership Resources since 1993.

This web site was

last updated 

​3/26/2020


Daniel offers spiritual direction (spiritual companionship) in support of your spiritual life.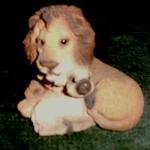 Books by Daniel Prechtel

Where Two or Three are Gathered: Spiritual Direction for Small Groups by Daniel Prechtel is available in paperback or eBook versions.  This book provides valuable information for anyone wishing to lead small groups for spiritual direction and formation in a church or other setting.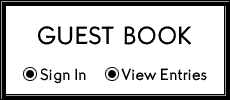 Want to see some Lamb & Lion Spiritual Guidance Ministries activities? 
Click here 
​Light on the Path: Guiding Symbols for Insight and Discernment by Daniel Prechtel is available in paperback and eBook versions at Church Publishing, Amazon.com, and other major booksellers. How can we discover God's presence and guidance for our lives individually, as couples and families, in churches and organizations, socially, nationally, and globally? 


Daniel is a shamanic practitioner and offers help and support for healing, divination, and other needs. He also is a guide for Christian spiritual healing and discernment.



About payment/financial support for spiritual guidance ministry services click here.

New Book Coming in 2020! 

Soul Journeys by Daniel Prechtel, John R. Mabry, and Katrina Leathers. Spirits are real and can affect us for better or worse. Learn about the spiritual worldviews of Christianity and Core Shamanism with a focus on healing and discernment/divination practices.